APPLICATION
early, pain-free cancer detection
X-ZELL's first series of single-cell diagnostic tests focuses on tumour-associated circulating endothelial cells (tCEC), an atypical cell type long considered undetectable in clinical routine.
Research has shown that tCEC stem directly from a tumour's own blood vessels and start shedding into the host circulation early on, even when the growth is only 1-2mm in size – making them a textbook biomarker for early-stage disease.
But, because tCEC carry very few cancer-cell surface markers that would distinguish them from healthy blood cells, they have never made the leap from research to routine laboratory use. X-ZELL is the first to 'crack the code' and rapidly and reliably detect tCEC in a small blood sample.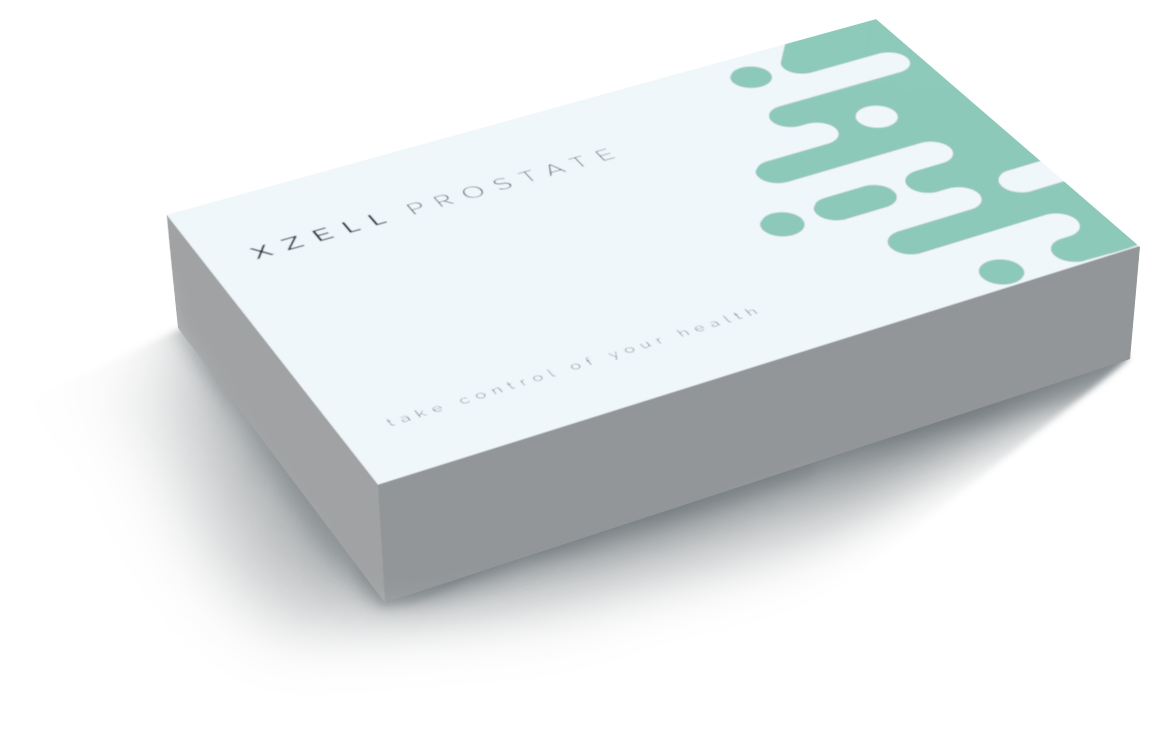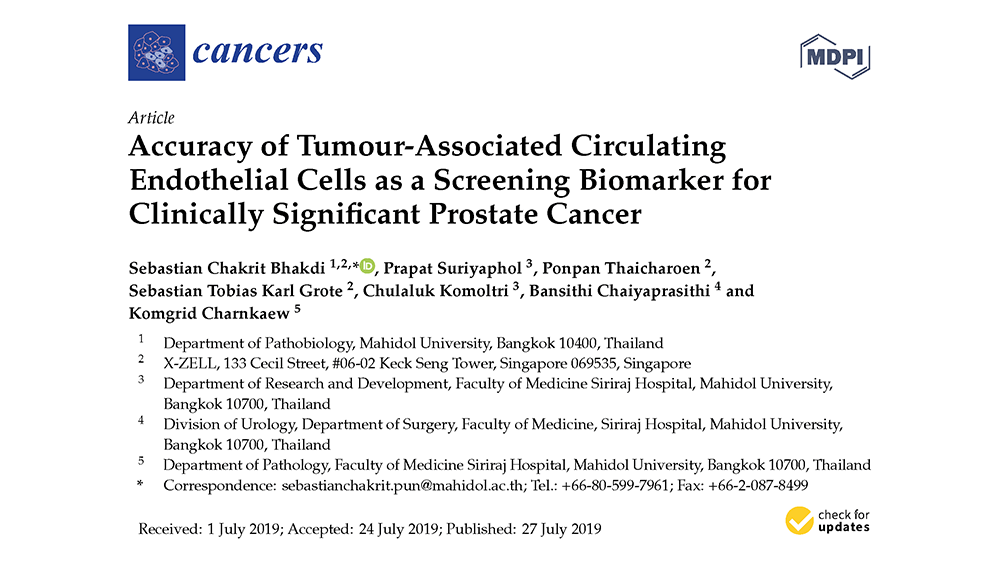 UTILITY
X-ZELL Prostate® is the world's first liquid biopsy that can isolate individual tCEC from 10 mL of blood – providing physicians with unprecedented real-life cell images to support diagnoses.
X-ZELL Prostate® was designed to boost the accuracy of the prostate-specific antigen test (PSA), a frontline screening solution prone to false and misleading results.
X-ZELL may help physicians contextualise PSA readings in the diagnostic grey zone (4-20 ng/mL) so they can decide whether resource-intensive follow-up procedures such as mpMRI or prostate biopsy are necessary.
RESEARCH
A prospectively blinded, 174-patient study at Siriraj Hospital in Bangkok showed that tCEC testing could have avoided more than 70 per cent of biopsies triggered by grey zone PSA (4–20ng/mL). The test's negative predictive value – key to confidently ruling out false-negative results and further examination of the patient – was a high 93 per cent.
A follow-up study is currently underway in Singapore at two of the nation's leading hospitals, National University Hospital Singapore and Singapore General Hospital.
Spearheaded by DxD Hub, a national diagnostics development initiative by the Agency for Science, Technology and Research (A*STAR), the blinded, prospective trial will see some 400 patients take an X-ZELL Prostate® test before undergoing biopsy.
AVAILABILITY
In Thailand, X-ZELL Prostate® is available via N-Health Asia, the laboratory service arm of Bangkok Dusit Medical Services (BDMS), the largest private hospital network in Thailand and one of the five largest worldwide in terms of market capitalisation.
In Singapore, X-ZELL Prostate® will be rolled out in Q1'22 in collaboration with DxD Hub Singapore (details to follow soon).
OTHER INDICATIONS
X-ZELL is developing a series of targeted tCEC tests covering the most common cancers, including lung cancer and leukaemia (more details upon request).
X-ZELL's research into individual cancers and the associated atypical cells will feed into the development of a general cancer-screening test that is fully digitised, scalable and accessible for everyone, anywhere in the world.
Note: Cytopathology is only one of several tools to confirm the presence of cancer and should be supported by physical examination and medical imaging, such as ultrasound, CT scan or MRI scan, as well as other diagnostics tests ordered by your treating physician.