NEXT GENERATION CYTOLOGY
X-ZELL is partnering with some of Singapore's and Europe's leading cytopathology centres to introduce Cryoimmunostaining™ into routine cytology as a tool to efficiently analyse minimally invasive body fluids and fine-needle aspirates and enable near-instant diagnoses through digital on-screen analysis.
According to the German Association of Pathology (BDP), X-ZELL Cryoimmunostaining™ is eligible for instant reimbursement under the EBM and GOÄ systems (more information upon request).
\

91% less time from sample to diagnosis by omitting cytoblocking

\

700% per cent more data per sample through eight-channel immunostaining

\

37% less hands-on time and 75% fewer touch points per sample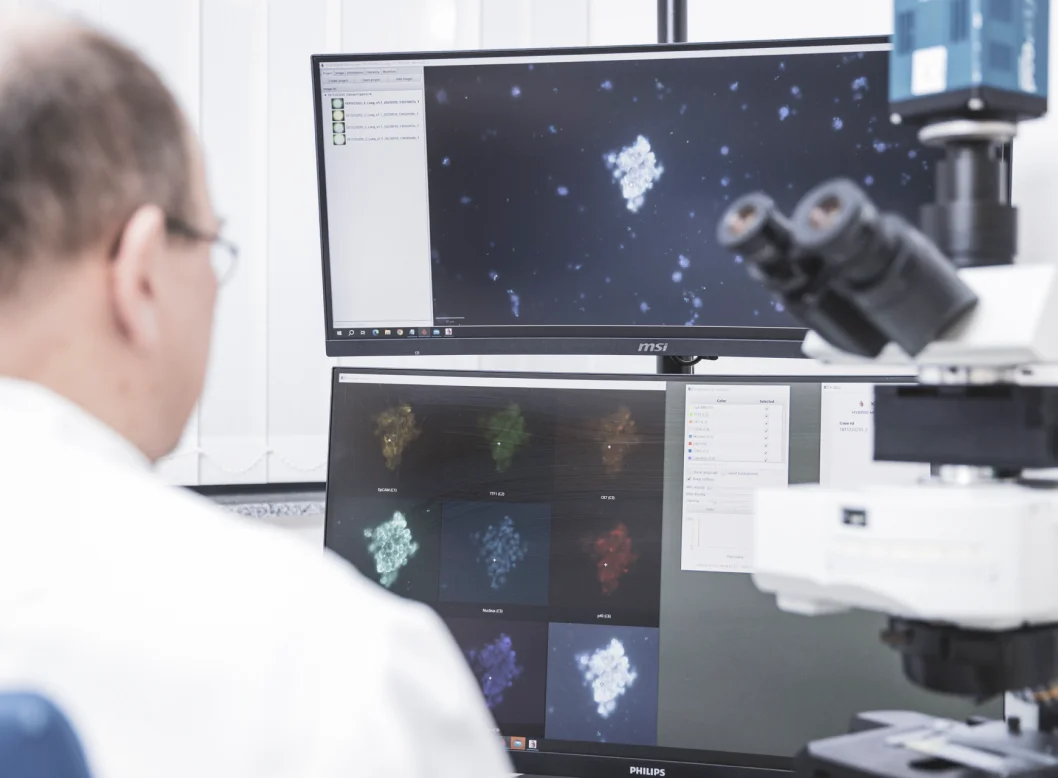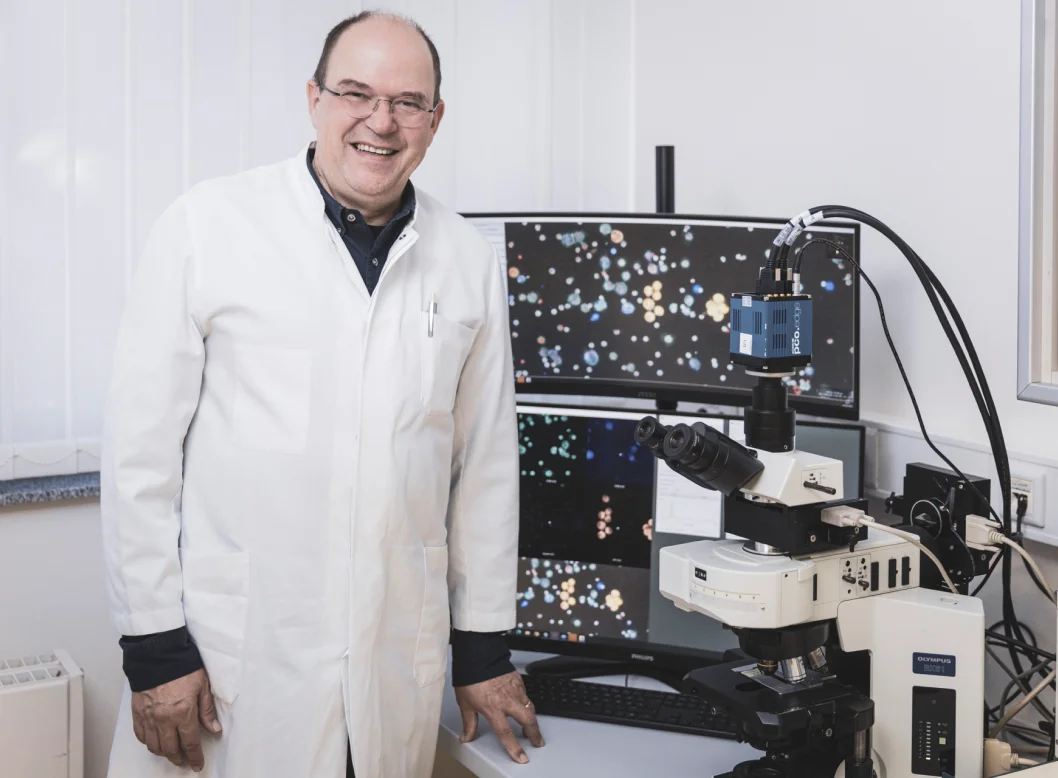 CASE STUDY
In June 2023, X-ZELL entered into a strategic collaboration with MVZ Frankfurt, a leading medical service centre located at Northwest Hospital in Frankfurt, Germany, to bring Cryoimmunostaining™ into routine clinical practice by 2024. Stage one will see MVZ Frankfurt use the technology in parallel with immunohisto-/ cytochemical staining. Stage two will then phase out the conventional system and establish X-ZELL as the laboratory's new lead technology for the analysis of pleural effusion and ascites, with more sample types and to follow. More here.