OUR STORY
FIGHTING CANCER, one cell at a time
X-ZELL's vision is to save lives by identifying clinically significant cancers early, when there is still time to act and take charge of our health
X-ZELL first made headlines in 2017 when it found a way to routinely locate tumour-associated Circulating Endothelial Cells (tCEC) in a small, 10mL blood sample. Known to be powerful biomarkers for the early detection of aggressive cancers, tCEC were long considered 'undetectable' in clinical routine.
X-ZELL overcame that impasse by developing a powerful platform technology capable of detecting a single tCEC among five billion healthy blood cells and analysing it using Artificial Intelligence – making for an affordable, non-invasive solution that is instantly scalable across the globe.
Less than a year after that breakthrough, X-ZELL was able to present the world's first tCEC-based blood test for the early detection of clinically significant prostate cancer –  X-ZELL Prostate™ – which is currently undergoing clinical validation.
But one cancer is not enough.
X-ZELL's ambition is to make accurate, affordable tCEC screening available to everyone, everywhere – which is why additional tests for common cancers such as breast, ovarian, colon and lung have already gone into pre-development, with more to come.
They all feed into the creation of an AI-driven general screening test that will be able to scrutinise our blood for atypical cells and analyse them on-screen – allowing physicians to manage our health proactively instead of just responding to a disease.
X-ZELL is backed by private investors from Europe, Asia and the United States – among them Gmail creator Paul Buchheit – as well as institutional powerhouses such as Y Combinator, Essex Biotechnology and Deutsche Industrieanlagen (DIAG).
ZERO DEATHS DUE TO UNDETECTED CANCER
To us at X-ZELL, health is the true foundation of human achievement, so we believe that making it universally accessible will ultimately contribute to unleashing humanity's true potential and help us lead our best, most fulfilled lives.
To make health accessible at scale, we decided against fighting existing disease and instead focused on detecting it early, before it can cause any harm – starting off with the most pressing health issue of our time, cancer.
The result is a simple, yet ambitious vision – to reduce the number of deaths caused by undetected disease to zero.
We call it Vision Zero.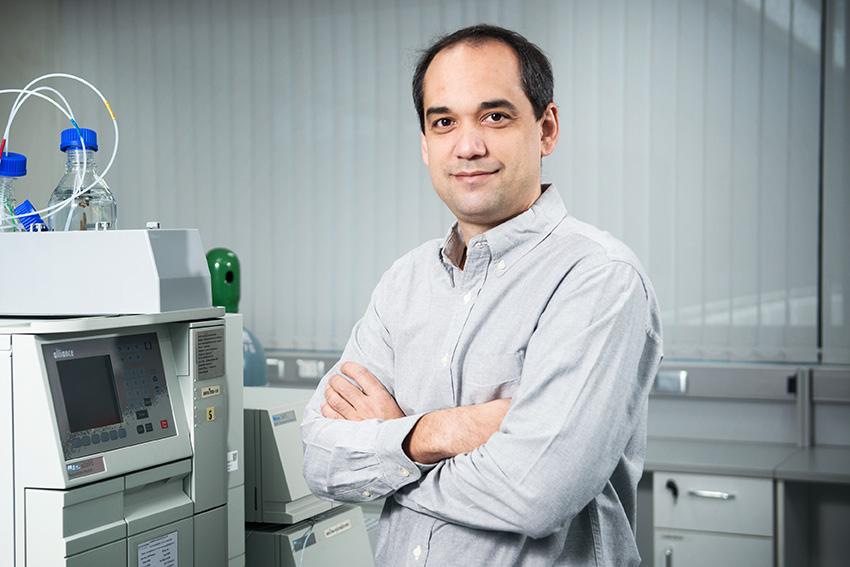 Sebastian Chakrit Punyaratabandhu Bhakdi
The mastermind behind X-ZELL's rare-cell detection technologies and a firm advocate of health equality, Dr Sebastian Chakrit Punyaratabandhu Bhakdi studied at one of the world's oldest and most renowned medical schools, the University of Freiburg (Germany). As a medical student, he took internships in Bangkok (Thailand), Lahti (Finland), Skopje (Macedonia), Nairobi (Kenya) and New York (USA), which drew his attention to health service accessibility and inequality early on.
After graduating with dissertation magna cum laude, the classically trained musician went on to work in paediatrics and emergency medicine before earning a Postgraduate Master's Degree in International Health and Tropical Medicine at the Autonomous University of Barcelona. While still in Barcelona, he won a Malaria Research Fellowship from the German Research Foundation and was subsequently invited to join the Department of Pathobiology at Mahidol University in Bangkok, Thailand.
Soon after, Thailand set the backdrop for the creation of X-ZELL, which has allowed the father of three to follow his entrepreneurial aspirations while proactively pursuing his passion for technological innovation to provide access to quality health care worldwide.