Pioneering Cancer Detection
Our Story
X-ZELL is a global start-up specialising in cancer screening technology.
Established in 2009 with investment from Vichit Suraphongchai – one of the leading figures in Southeast Asian banking – and support from Thailand's premier science university, Mahidol University, X-ZELL first made headlines when it was accepted into Y Combinator's 'W15 Winter Batch'.
X-ZELL used the opportunity to demonstrate the utility of single cell pathology to reliably detect prostate cancer at an early stage, when it can be cured, securing a rare Honourable Mention and funding by US start-up guru, Paul Buchheit – the creator and lead developer of Gmail – as well as six other Silicon Valley-based angel investors.
Following a successful seed round, X-ZELL opened a Silicon Valley Office in Sunnyvale, California, in 2016, which is supported by X-ZELL's Global R&D Hub in Bangkok, Thailand.
X-ZELL Prostate, the company's first blood-based cancer detection test, is now available to a limited number of experts across Southeast Asia.
To provide an accurate and affordable blood test to detect cancer before it spreads. To ensure accessibility and fast turnaround in all regions of the world. To build strong partnerships with healthcare providers to ensure continuous care, achieving physical and mental well-being of all patients tested.
Our Team
THE BEST AND BRIGHTEST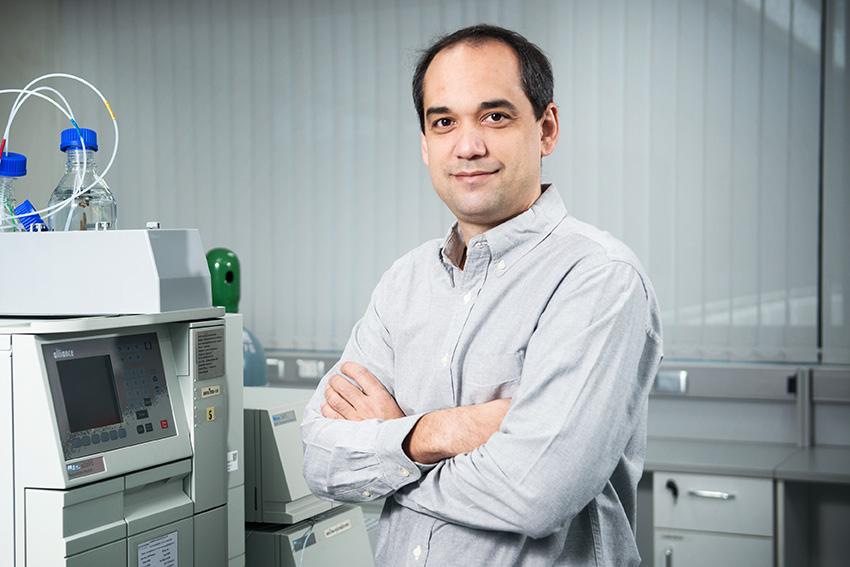 Sebastian Chakrit Punyaratabandhu Bhakdi
The mastermind behind X-ZELL's single cancer cell detection technologies and a firm advocate of health equality, Dr Sebastian Chakrit Punyaratabandhu Bhakdi studied at one of the world's first and most renowned medical schools, the University of Freiburg (Germany). As a medical student, he took internships in Bangkok (Thailand), Lahti (Finland), Skopje (Macedonia), Nairobi (Kenya) and New York (USA), which drew his attention to health service accessibility and inequality early on.
After graduating with dissertation magna cum laude, the classically trained musician went on to work in paediatrics and emergency medicine, before earning a Postgraduate Master's Degree in International Health and Tropical Medicine at the Autonomous University of Barcelona. While still in Barcelona, he won a Malaria Research Fellowship from the German Research Foundation and was subsequently invited to join the Department of Pathobiology at Mahidol University in Bangkok, Thailand.
Soon after, Thailand set the backdrop for the creation of X-ZELL, which has allowed the father of three to follow his entrepreneurial aspirations while proactively pursuing his passion for technological innovation to provide access to quality health care worldwide.
Use the form below to contact us for more information.