X-ZELL welcomes new Head of Clinical Development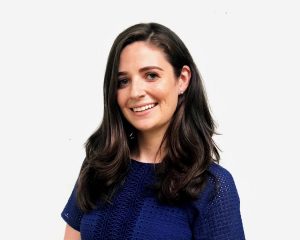 Singapore, November 2020 – X-ZELL, a Singapore start-up specialising in early cancer detection, has announced the appointment of Claire Fives as the company's new Head of Clinical Development.
Fives recently served as Associate Director, Clinical Operations, at ObvioHealth, a Singapore-based Contract Research Organisation (CRO), and will continue to be based in the city-state.
She can draw on eight years of experience as key account and lead project manager for a variety of high-profile businesses in the pharmaceutical, biotechnology and consumer health industry, and has a background in laboratory management and drug development.
At X-ZELL, her focus will be on streamlining X-ZELL's research and development processes with view to regulatory compliance and future commercialisation.
"We are beyond excited to welcome Claire into the X-ZELL family," commented X-ZELL Founder & CEO, Dr Sebastian Bhakdi. "Claire has an impressive track record in project and study management, but she is also not afraid to step into the lab. That's an exceedingly rare combination and a powerful asset for the organisation."
According to Dr Bhakdi, Fives' deep understanding of clinical trial design – spanning the entire value chain from budget and proposal development to execution and data management – will allow the company to scale up more quickly and efficiently.
"Claire's appointment is an important strategic milestone for X-ZELL and will help us lift our clinical operations to the next level," he said. "She's a brilliant scientist and a wonderful person who has instantly embraced our vision of creating a world in which no one has to die because of a diagnosis that was delivered too late."
Fives, who holds a Masters' Degree in Neuroscience, explained that X-ZELL's goal of making affordable early cancer detection available to everyone has played a pivotal role in deciding to join the company. 
"Like many others I have lost loved ones as a result of late stage cancer diagnoses," she explained. "When I met the X-ZELL team I was struck by how passionately they spoke about their technology and the bold vision behind it. I'm excited to bring my clinical operations experience to the team and contribute to making it a reality."
Media Contact:
Sebastian Grote
Head of Strategy, Marketing & Communications
+65 9630 0706
sebastian.g@x-zell.com
www.x-zell.com