X-ZELL welcomes new Head of Clinical Development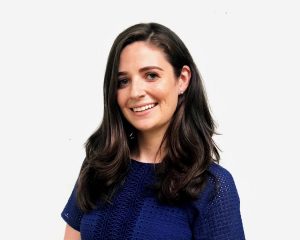 Singapore, November 2020 – X-ZELL, a Singapore start-up specialising in early cancer detection, has announced the appointment of Claire Fives as the company's new Head of Clinical Development.
Fives recently served as Associate Director, Clinical Operations, at ObvioHealth, a Singapore-based Contract Research Organisation (CRO), and will continue to be based in the city-state.
She can draw on eight years of experience as key account and lead project manager for a variety of high-profile businesses in the pharmaceutical, biotechnology and consumer health industry, and has a background in laboratory management and drug development.
At X-ZELL, her focus will be on streamlining X-ZELL's research and development processes with view to regulatory compliance and future commercialisation.
"We are beyond excited to welcome Claire into the X-ZELL family," commented X-ZELL Founder & CEO, Dr Sebastian Bhakdi. "Claire has an impressive track record in project and study management, but she is also not afraid to step into the lab. That's an exceedingly rare combination and a powerful asset for the organisation."
According to Dr Bhakdi, Fives' deep understanding of clinical trial design – spanning the entire value chain from budget and proposal development to execution and data management – will allow the company to scale up more quickly and efficiently.
"Claire's appointment is an important strategic milestone for X-ZELL and will help us lift our clinical operations to the next level," he said. "She's a brilliant scientist and a wonderful person who has instantly embraced our vision of creating a world in which no one has to die because of a diagnosis that was delivered too late."
Fives, who holds a Masters' Degree in Neuroscience, explained that X-ZELL's goal of making affordable early cancer detection available to everyone has played a pivotal role in deciding to join the company. 
"Like many others I have lost loved ones as a result of late stage cancer diagnoses," she explained. "When I met the X-ZELL team I was struck by how passionately they spoke about their technology and the bold vision behind it. I'm excited to bring my clinical operations experience to the team and contribute to making it a reality."
Media Contact:
Sebastian Grote
Head of Strategy, Marketing & Communications
+65 9630 0706
sebastian.g@x-zell.com
www.x-zell.co
About X-ZELL
X-ZELL's vision is to save lives by identifying clinically significant cancers early, when there is still time to act and take charge of our health. X-ZELL first made headlines in 2017 when it found a way to routinely locate tumour-associated Circulating Endothelial Cells (tCEC) in a small, 10mL blood sample.  Known to be powerful biomarkers for the early detection of aggressive cancers, tCEC were long considered 'undetectable' in clinical routine. X-ZELL overcame the impasse by developing a platform technology that is capable of detecting a single tCEC among five billion healthy blood cells and analysing it using Artificial Intelligence – making for an affordable, non-invasive solution with maximum scalability. Less than a year after that breakthrough, X-ZELL was able to present the world's first tCEC-based blood test for the early detection of clinically significant prostate cancer – X-ZELL™ Prostate. But one cancer is not enough. X-ZELL's ambition is to make accurate, affordable tCEC screening available to everyone, everywhere – which is why additional tests for common cancers such as breast, ovarian, colon and lung have already gone into pre-development, with more to come. They all feed into the creation of an AI-driven general screening test that will be able to scrutinise our blood for atypical cells and analyse them on-screen – allowing physicians to manage our health proactively instead of just responding to a disease.